WPPM is people-powered community radio by PhillyCAM!
We're rehumanizing radio in your own backyard at 106.5 FM and online here and at phillycam.org/listen!
WPPM is a member supported, participatory community radio station rehumanizing radio with local voices and original programming.
We support content that celebrates, respects, and reflects the rich cultural makeup of the Philadelphia/South Jersey area and provides a platform for diverse community perspectives.
WPPM provides a medium for underserved communities and music not heard on mainstream media. We value content that is educational, respectful, inclusive, non-degrading, and innovative.
Follow us on social media: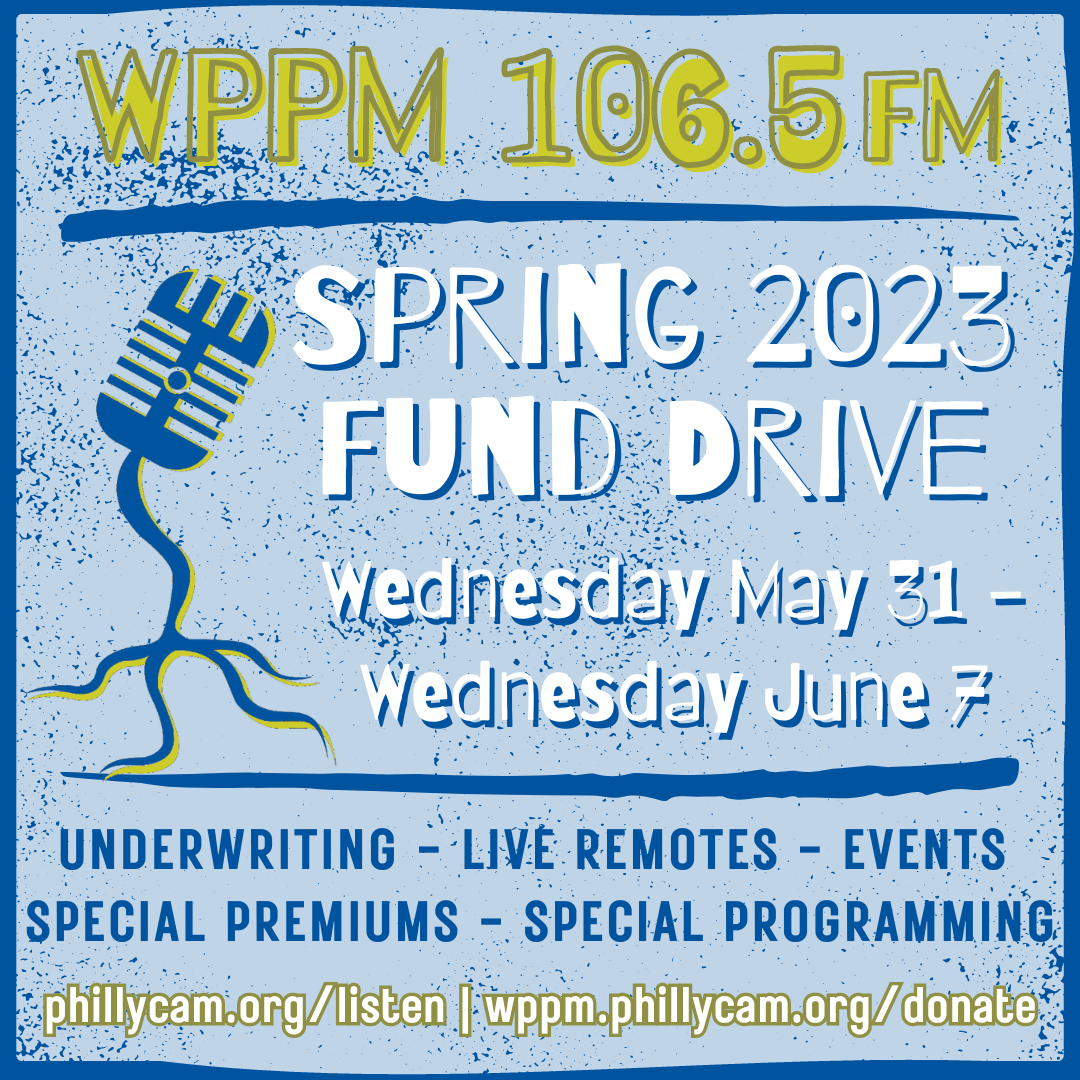 Learn more about our Spring 2023 Fund Drive!